Welcome to NoSweat Fort Wayne
Fight the signs of aging and tone your body at NoSweat Fort Wayne in Indiana. If you have stubborn pockets of fat on the stomach, thighs, or hips, or you want to rejuvenate your complexion, Dr. Philip Rettenmaier provides Alma laser technology to help you reach your desired cosmetic goals. Offering BeautiFill® and Opus Plasma™, Dr. Rettenmaier will assess your condition and create the best treatment plan for you. At NoSweat Fort Wayne, you can rely on our group for your facial and body cosmetic treatments, including fat reduction, body sculpting, laser liposuction and fat transfer, facial fat transfer, and RF skin resurfacing. We want to help you on your journey to transforming your body and refreshing your appearance with long-lasting, natural treatment options.
Learn More
Philip A. Rettenmaier, D.O.
Dr. Philip Rettenmaier is a board-certified physician and the medical director at NoSweat Fort Wayne in Indiana. He specializes in laser-assisted procedures for the body and face. Dr. Rettenmaier uses modern technology, like Alma Lasers. With years of experience and an artistic eye for proportion and sculpting, he can help you achieve natural-looking results. Not only is his technique superb, but he proudly offers an in-office setting that is relaxing with state-of-the-art technology. You'll also love his dedication to working with you on your needs and helping you feel knowledgeable about your treatment options. As a leading medical spa in the Fort Wayne, IN area, Dr. Rettenmaier makes sure to stay up to date on the latest techniques and research in Alma technologies so he's always ready to best assist each patient. Please schedule an appointment to talk with Dr. Rettenmaier about your needs, and receive a personalized treatment plan.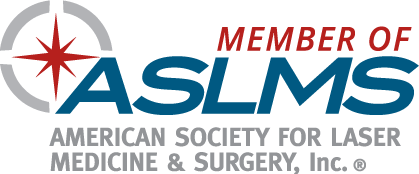 Meet Dr. Rettenmaier
Reviews
"I've been going to Dr. Rettenmeir for several years now for tattoo removal. (I can't seem to learn my lesson about tattooing or microblading my brows.) Each time I see him, he is not just professional, but very caring. He is also helping me improve a raised scar on my face with the Opus Fractional Plasma device. This device has made dramatic changes to the appearance of my scar that it's almost gone. I definitely recommend seeing Dr. Rettenmeir for tattoo removal and scar issues."
A.D.
Google
"Dr. Rettenmaier is always wonderful when I see him. He always puts me at ease and his office is a great atmosphere. I enjoy my appointments with him."
anonymous
Office Visit
"Dr. Rettenmaier is friendly, informative, personable, and puts me at ease."
anonymous
Office Visit
"Excellent clinic run by caring people who show real interest in the improvements being made."
anonymous
Office Visit
Office
5743 Wilkie Dr
Ste 1
Fort Wayne, IN 46804
Hours
Friday
10:00 a.m. to 5:30 p.m.
Saturday
9:00 a.m. to 5:30 p.m.
By Appointment Sunday-Thursday